Moke Lake Trek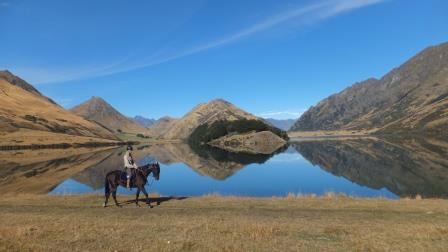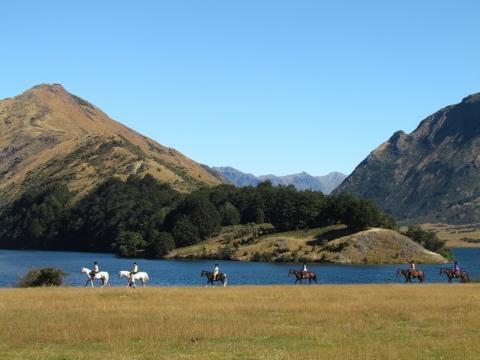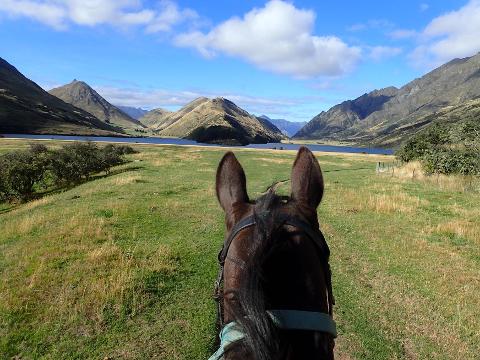 Duration: 3 Hours (approx.)
Location: Queenstown, Closeburn
Product code: 1.5
A gentle, walking paced hack across 33,000 acres through a beautiful working farm. Riding past Merino sheep and Angus cattle so close you could almost touch them and finishing the trek along the shore of Moke Lake for that perfect photo opportunity. With plenty of river crossings to add to the adventure. Perfect for beginners and families with younger children, our well trained horses will look after family members as young as 5 years old.
Please note we have a strict weight limit of 100kg for the health and wellbeing of our horses. Staff reserve the right to weigh riders on the day of their trek and anyone exceeding the weight limit will not be permitted to ride.
If you would like to book a private guided trek, please send us an email with your confirmation number and we will upgrade it if available. Additional price will apply : extra $30 per person. Highly recommended to book a private guided tour for experienced rider.